Sponsored Content (Virtual Exhibit Hall)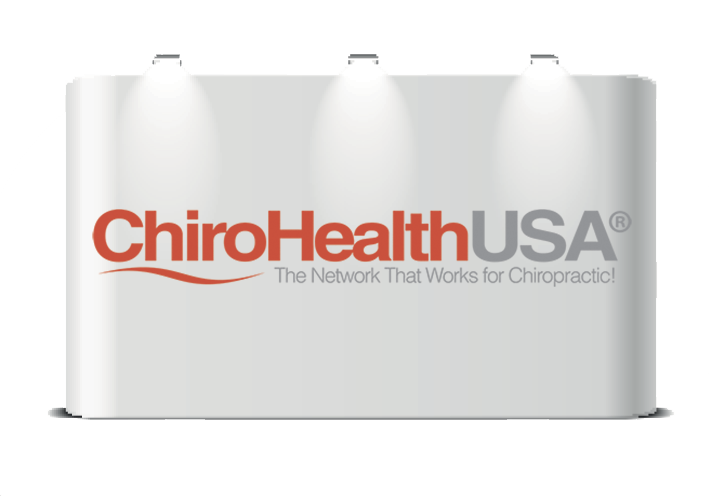 ChiroHealthUSA
ChiroHealthUSA is a provider-owned network working in conjunction with a Discount Medical Plan Organization. We provide a simple solution when it comes to offering legal network-based discounts for cash, underinsured and "out of network" patients. Helping patients with the cost of care is the right thing to do. Doing it the WRONG way can cost you. We keep care affordable for patients while keeping doctors in compliance with federal healthcare laws so they can focus on patient care. We are a growing network of over 5,000 healthcare professionals who have already helped over 850,000 families get the care they need at a fee they can afford.
Live Virtual Vendor Chat Times
Live Virtual Chat Times
Click the links below during the times listed to chat directly with Ms. Heather Simmons from CHUSA and get one of your codes to be entered to win $500!!!!
Saturday 10/24: 10:00 am – 10:30 am
Downloadable Content
Check out these resources from ChiroHealthUSA!!
Solution and Services
Learn How ChiroHealthUSA Can Help You GROW Your Practice Without Spending a Dime. We all want to help more patients experience the benefits of chiropractic care. That means making sure we can turn shopper calls into new patients, transition insurance patients to private pay, compete with out-of-network plans, see more families, and keep care affordable for our patients who have limited benefits or pay cash.
http://www.chirohealthusa.com/providers/grow-your-practice/
Learn How ChiroHealthUSA is Helping You Minimize the Risks and Solve the Problem.The first step in protecting your practice is laying the foundation with a compliant and profitable financial policy. You must know what you can and can't do, should and shouldn't do when it comes to patient finances, and make sure the fees you charge and discounts you offer are keeping you profitable and not putting you at risk.
http://www.chirohealthusa.com/providers/know-the-risks/
Ready to Get Started? http://www.chirohealthusa.com/go/